Career Ownership
Creating Job Security in Any Economy
Career Ownership, Janine Moon's visionary model for today's work world, can help every individual not just accept, but thrive in this new reality. Through 1:1 coaching, consulting, speaking, workshops and books, Janine reveals the new path to employees' alignment with their work: one in which workers truly own their jobs with the same pride, care and attention to quality they have for their homes and cars.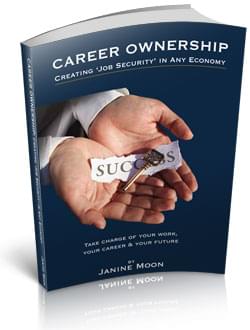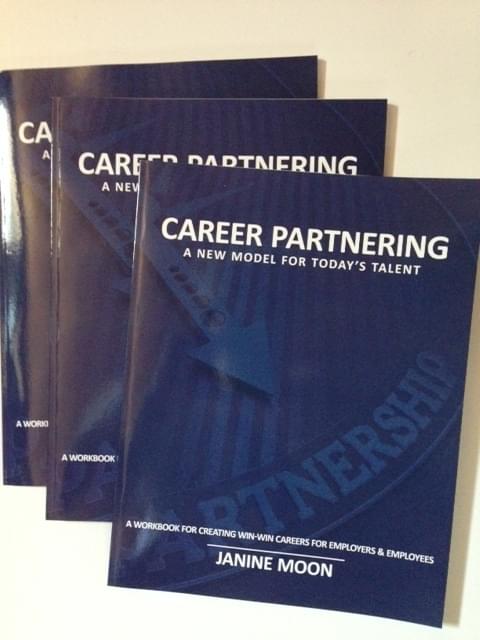 Career Partnering
Creating Win-Win Career Direction for Employers and Employees: a New Model for Today's Talent
Career Partnering, a workbook companion to Career Ownership, transforms employees from unmotivated seat warmers to engaged, committed associates aligned with business direction. Recognizing that younger generations of workers, especially, need career discussions while managers often ignore them, Janine provides a model for 21st century career conversations. The model fosters win-win career communication that carves career paths to satisfy both individual development and an organization's shifting human capital needs.
As a renter, you use someone else's stuff and often treat it as expendable. With your own stuff, you handle it differently, maintain or preserve it regularly and are choosey about who you let borrow it. When we own something, we have greater responsibility and more recognition of the long-term investment. Career Ownership isn't that different.

The concepts Janine presented set the right tone and gave our people tools to use for self-reflection and productive conversations about career progression.